Agave Art Sweet
A downloadable Art Suite for Windows and Linux

** This project is functional but is still in early development **

A suite of fun & functional tools designed for pixel art
Agave Art Sweet separates major features into 'Modules' to help you focus on one task at a time without getting lost in the weeds and menus.
Modules start up where you left off - so your last canvas, browsing session or project will be right there for you.
All modules come with Agave, so there are no additional downloads, plug-ins, scripts, mods, etc., and every module has help to give you workflow tips and commands.
Included Modules:
---
A 2 color painting module with basic rendering tools like noise, bubbles, and mirroring. Designed for fun & simplicity.
A layer-based image builder, it could be described as an 'interactive collage builder'.
Import images as layers, modify properties, and combine your layers to create new content and simple animations without any timeline or editing experience.
Example art by https://lucky-loops.itch.io/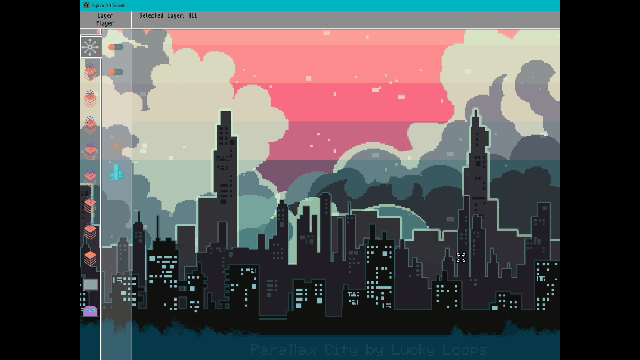 A browser with a focus on exploring and displaying asset packs.
With the Image Browser tools you can resize, crop, and add backgrounds to make new art, explore concepts, and create stylized image/sprite sheets.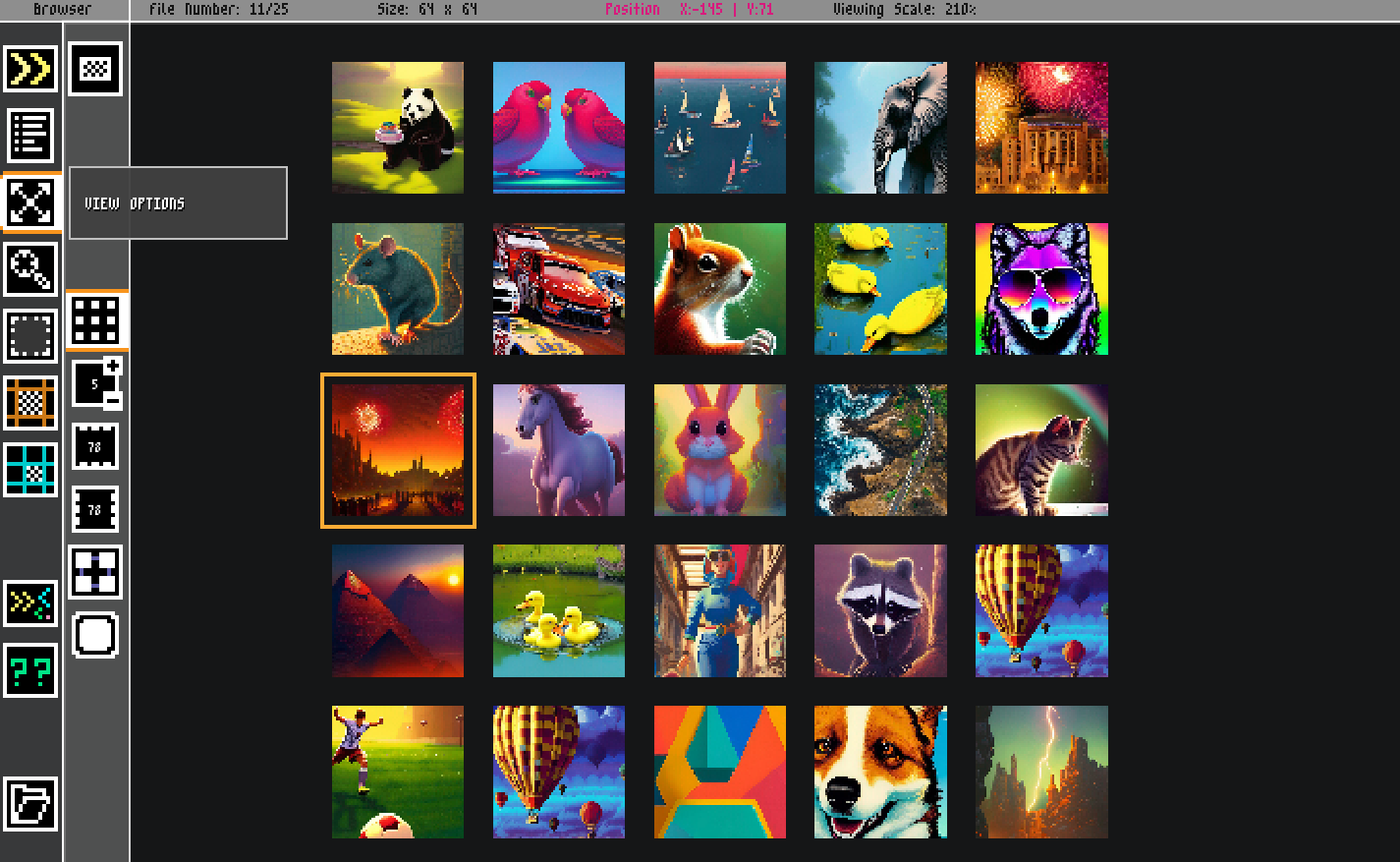 A module to help you make pixel icons, portraits, thumbnails and other content from your existing images. Have fun with this simple and hands-on approach to converting images into a pixel [mosaic] style.
Check out this set of Science Fantasy portraits I made while developing this module.
MODULE CREATED FOR PROCJAM 2022
A living sandbox with digital creatures [cellular automata] that build amazing patterns and designs. If you like fun glitchy art and patterns then you should give this a try!

Save & load your farms, and export them as an image. Customize your colors manually or import a standard palette file (.pal). Includes several example farm files.

Learn more about Turmites here: https://en.wikipedia.org/wiki/Turmite

Check out some Turmite Farm videos here on YouTube
---
Download